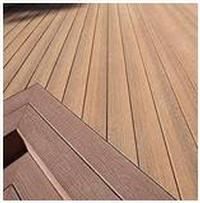 Barclay Fencing undertake all aspects of decking jobs, from small private decking contractor work, to big commercial decking contractor projects.
Timber decking has become one of the most popular additions to a garden in recent years. It is used as a natural alternative to a patio and offers an attractive outdoor living area. It can be used to level an uneven area and can be used where other types of landscaping might not be physically or economically viable.
Barclay Fencing will listen to your individual needs and carry out a site survey before designing your custom built deck that will give you the best possible solution for your needs.
Decking blends with all types of gardens, and the design can be tailored to suit all sizes and budgets. Whether you prefer an elevated deck, a freestanding island deck or a small intimate deck beyond your French or patio doors, the choice is yours.
The type of wood you choose for your decking is also important. There are two main types of wood to choose from – hardwood and softwood. Both are equally suitable for decking provided they are properly treated.