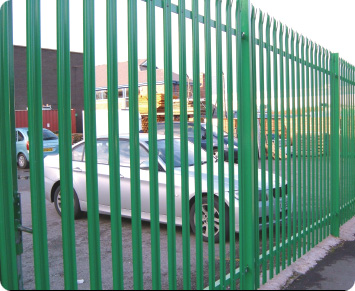 Palisade security fencing provides a strong and durable construction providing excellent protection against climbing and cut through.
The paling tops on the palisade fencing can be single pointed, triple pointed, square tops or round and notched tops.
Palisade fencing panels can be easily raked to allow for most site conditions.